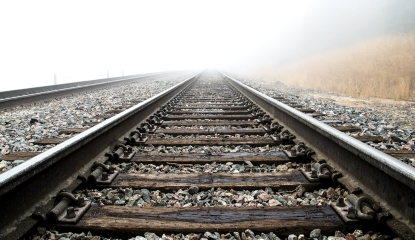 Pennsylvania Senate committee becomes first in nation to subpoena the top executive to appear
HARRISBURG – The Senate Veterans Affairs and Emergency Preparedness Committee this morning in Harrisburg approved with bipartisan support a measure introduced by Chairman Doug Mastriano (R-33) to subpoena Norfolk Southern CEO Alan Shaw to appear before the committee in a hearing on Wednesday, March 8. The final vote was 9-1 in favor of issuing the subpoena.
The subpoena was delivered this afternoon.
The move comes less than a week after Shaw was invited, but failed to appear, at a hearing Mastriano hosted on Thursday, Feb. 23, in Monaca, Beaver County. Mastriano held last week's gathering to hear from residents, state officials and emergency responders in the wake of the train wreck in East Palestine, Ohio, on Feb. 3.
"We tried asking – and now we are demanding – answers for the people who have been devastated by the Norfolk Southern train wreck," Mastriano said. "The Norfolk Southern CEO failed to voluntarily appear before the committee, so we aren't giving him a choice next time. This company and its CEO must be held legally and publicly accountable for their actions."
This is the first time a legislative body has subpoenaed the Norfolk Southern CEO since his company's train wreck unleashed havoc on several western Pennsylvania and eastern Ohio communities less than a month ago.
Mastriano met with affected residents along the western Pennsylvania border in the days and weeks after the train derailed and caught fire on Feb. 3. Norfolk Southern on Feb. 5 intentionally ignited five railroad cars carrying dangerous chemicals.
Nearby Pennsylvania residents reported burning lips, itchy eyes, rashes, headaches, diarrhea and other symptoms after large amounts of dangerous chemicals were released into the air, water and land in the aftermath of the crash.
"The people who breathed in these chemicals or drank them in their water want and deserve answers," Mastriano said.
Mastriano announced the subpoena will call for Shaw to appear before the committee at a hearing scheduled for Wednesday, March 8, in Hearing Room 1 of the North Office Building, Capitol Complex, Harrisburg.
A copy of the subpoena is available here.
Additional information about Mastriano and his efforts in response to the East Palestine train wreck is available at SenatorMastriano.com or by following him on Facebook at Facebook.com/SenatorDougMastriano.
Media contact: Josh Herman
717-787-9603